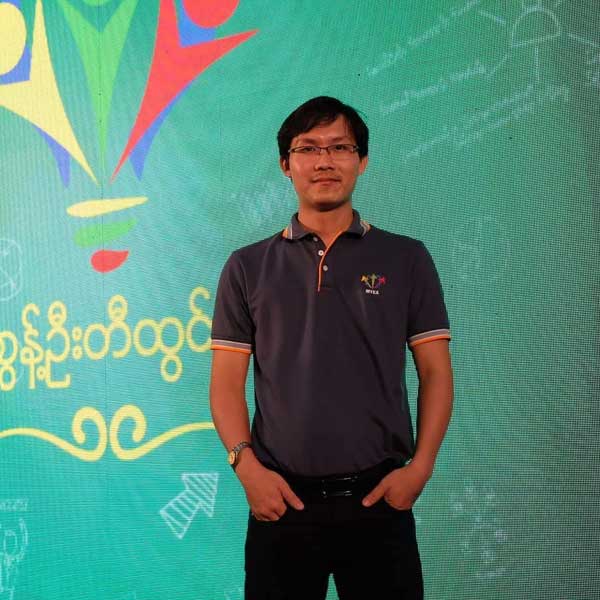 In this week, we are going to make the Interview with Ko Aung Naing Oo who is the Founder of Myeik Myo Thar.
1. We would like to begin the interview with some biographical information. Can you please let me know about yourself ?
My name is Aung Naing Oo,I graduated B.Sc (Physics) ,and I am 30 years old. In this industry, my main responsibility is PR and Marketing as a Co-Founder.
2. When did you become the Founder of Myeik Myo Thar and How did you start it ?
After I quit from Company Staff life ,I started to work this business in 2015.
3. What are the main products of your company/business ?
Mohn Kalar Mae and Ar Pone of Myeik region are popular food,so I carefully distributed in Yangon market such as City Mart ,Ocean Supercenter,Hladen Sein Gay Har and Parami Supermarket.
Other local products are selling promotion show and Saturday Market , is call natural product selling market .We naturally produced Mohn Kalar Pae without any Chemical pharmaceutical to protect comsumers from undesirable dangerous.
4. Do you have factory or workshop by your own in Myanmar ?
Now, we have not factory .Planning to operate with machines instead of using men power.
5. What are the main challenges you face as a Myanmar manufacturers ?
Challenges of Myanmar manufacture are manufacturing techniques,budget money and employees.
6. Are you exporting to other countries ?
Currently ,we are not export yet but we arrange to export after prepairing things.We will mainly export neighboring countries.
7. Do you want to say anything to our MadeInMyanmar.asia Web Portal ?
Made in Myanmar (Web Portal) is valuable online website and also able to study real Myanmar Manufactures for businessman and consumers.I bless that will be exist and success for many years.