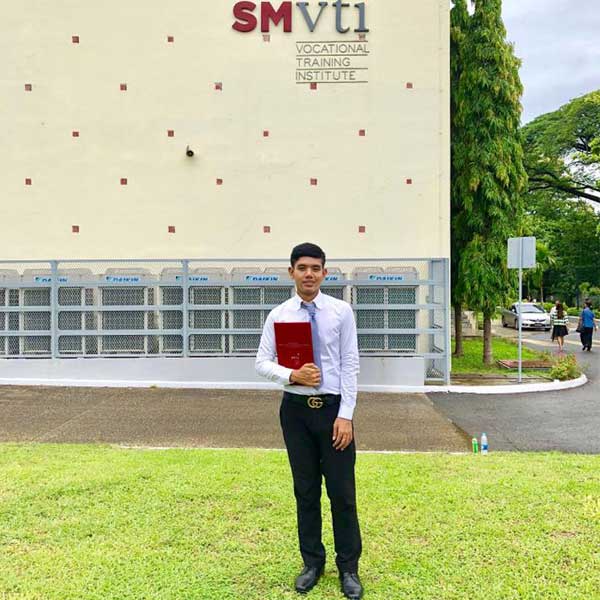 In this week, we are going to make the Interview with Ko Naing Sit Min who is the Owner of The National Brand.
1.We would like to begin the interview with some biographical information. Can you please let me know about   yourself ?
Mingalaba! I am Naing Sit Min and the owner of The National Brand. I am only 20 though I have already graduated from the University of Northampton, UK with Bachelor of Arts in Business Management.
2.When did you become the Owner of The National Brand and How did you start it ?
Participating as a visitor in Thai Expo, which was held in Bangkok in 2018 July, gave me an idea of value-adding process in local products. As soon as I came back to Myanmar, I began to implement that idea in Kyaukpadaung, Central Myanmar where my parents are doing business very finely.
3.What are the main products of your company/business ?
We have 4 product lines; Herbal Teas, Pickles, Snacks and Toddy palm juice.
4.Do you have factory or workshop by your own in Myanmar ?
We have our own workshop in Popa because our idea is chiefly focusing on handmade products with a few local staffs.
5. What are the main challenges you face as a Myanmar manufacturers ?
The main challenge is to change into a mass production. As a producer of food products, it is very challenging to expand the business because of barriers including FDA regulations, sensitivity of food and food preservation techniques. Besides, handmade products are more difficult to get the quality consistency.
6.Are you exporting to other countries ?
Currently, we have not yet exported but we wish. To do so, we need to construct the mass production, which was mentioned above as the problem we are facing.
7.Do you have oversea Exports, Imports, Oversea Buyers and Trade Partners ?
Some tourists and foreigners purchase our products when we sell in tourism sites but we don't have specifically overseas buyers.
8. Do you want to say anything to our MadeInMyanmar.asia Web Portal ?
It is fantastically helpful for local producers like us and I am really grateful to 'Made in Myanmar Portal' for presenting me and my products as well.