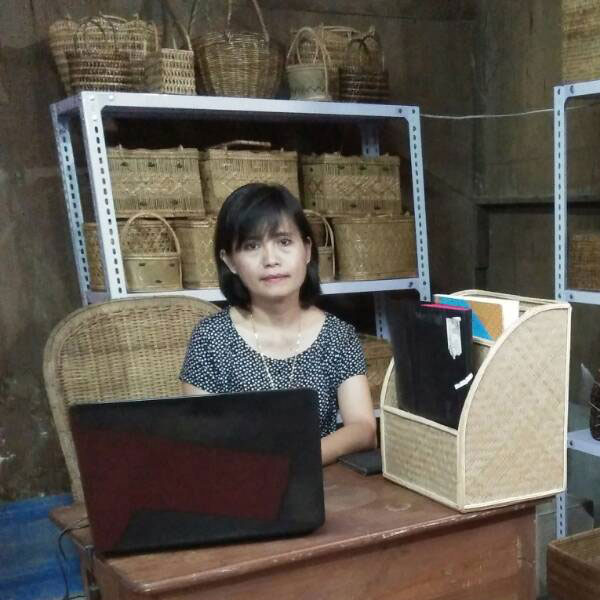 In this week, we are going to make the Interview with Ma Ei Ei who is Owner of Myanmar Natural Arts & Crafts.
1. We would like to begin the interview with some biographical information. Can you please let me know about yourself ?
I was born in 1971, June-6 and finished the degree with M.Sc (Maths)- Q2 and additionally Diploma Account and Diploma of Business Administration. Furthermore, I have learnt the Management short course in accordingly.
2. When did you become the Owner of Myanmar Natural Arts & Crafts and How did you start it ?
Before educated, I worked in Joint Venture Corporation position with Assistance accountant for 4-years. After that changed to Rattan Industry as a employee since from 1996 to end 2014.
According to this experience, I have started my own one in year 2015.
3. What are the main products of your company/business ?
Our main products is Rattan & Bamboo. Currently, rattan products are already promoted and recent with more than 250-items such as Home accessories, Kitchenware, Office utensil, Laundry & several kinds of bins.
4. Do you have factory or workshop by your own in Myanmar ?
I have a factory in Thanlyin with 10-15 workers and it was hired from land owner.
5. What are the main challenges you face as a Myanmar manufacturers ?
Main challenges:
to get the stable marketfor sustainable production which to hold the skill labour with sufficient income.
to get raw material with quality in reasonable price in locally.
to reduce unsuitable government policy in handicraft procedure.
6. Are you exporting to other countries ?
I'm exporting start from this year 2017 to Uruguay, Germany, Korea, Thailand and so on ….
7. Do you have oversea Exports, Imports, Oversea Buyers and Trade Partners ?
I have oversea Buyers for exports.
8. Do you want to say anything to our MadeInMyanmar.asia Web Portal ?
Anything special to say about your and almost with good things.