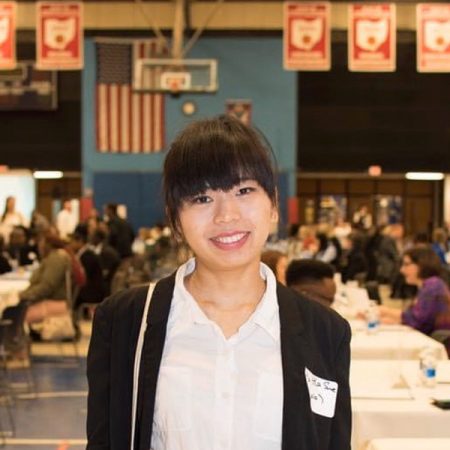 In this week, we are going to make the Interview with Ma Hla Hla Swe who is the Manager of Good Luck.
1. We would like to begin the interview with some biographical information. Can you please let me know about yourself ?
Hello, my name is Hla Hla Swe, my friends also call me Lala. I am a 25 years old female. I have a Bachelor of science in Physical Therapy in Myanmar and a Bachelor of Science in Nursing in the USA. I am the manager of Good Luck. I am very interested in lifestyle and health. With that being said, I believe in " we are what we eat", therefore eating healthy and working out is my passion.
2. When did you become the Managerof Good Luck and How did you start it ?
I have been running this business with my mom on and off for 10 years now. I have been in charge of the selling in Mandalay, one of the major cities in Myanmar since the day I started my university in Myanmar in 2010. That is how I started my journey of assisting my mom in her business.
3. What are the main products of your company/business ?
Our main products are Red Dates Walnuts, Herbal Tea, MarLar Mushroom, Red Dates Walnuts cake, Vinegar, Kokang Walnuts in Shell and Kokang Green Tea. Since we believe in eating healthy and believe that the less processes a food go through the more nutritious the food will be. All of our products are 100% natural and no chemical additives and coloring.
4. Do you have factory or workshop by your own in Myanmar ?
Yes, we have a small factory in Kunlong, Shan State. We hire locals as a way of supporting local businesses. We have 15 full time staffs and a couple part timers. It is a small factory with packaging machineries. As I have mentioned previously, we try to keep it as natural as possible. Therefore, all of our products are handmade.
5. What are the main challenges you face as a Myanmar manufacturers ?
I mean we have challenges from packaging to shipping like any other small companies.  But I would say the major challenge for us is finding out a correct way to deal with government. As a small manufacturer in Kunlong, Shan State, we have less information about dealing with government. For example, we have to go to Lashio which is 4 hours away from where we live to get all the paperwork legalized. Not just that, we have to make sure we are talking to the right person, otherwise we will be running around for nothing. It makes us look like a fool when we go from government buildings to buildings asking for questions like how do we deal with this and that. Therefore, it is like if you do not know the right person to talk to, then it will take moths to years for a small business to start.  I would wish there is enough information about legalizing and packaging for small manufacturers on the internet. It will not only saves us a lot of time but also money.
6.Are you exporting to other countries?
Not yet!  we are hoping to do so. This is one of our goals. We all know that in Kokang, Myanmar we have good quality kokang Walnuts and Green Tea. We want people all around the world to know about it. We have enough supplier but not enough buyers. Plus, we are ready to expand our business whenever we are given a chance.
7. Do you have oversea Exports, Imports, Oversea Buyers and Trade Partners ?
I guess I will say yes and no to this question. The reason I said that is because, yes we have people (mostly friends and relatives)  from China, Thailand, Malaysia, Singapore, Taiwan and the USA order our products. They order food for them to eat. We would package it nicely and send it to them. But no, we don't have any partners in foreign countries just yet.
8. Do you want to say anything to our MadeInMyanmar.asia Web Portal ?
I would like to say thank you very much for providing us this platform to let more people know about our small business.