(1) Aloe Vera Natural Soap
Aloe vera is rich in vitamins A, B6, C and E which can replenish the damaged skin with essential nutrients and form a protective layer over it . By using Aloe Vera Natural Soap, dark spots on the skin, can be due to acne, damage from ultraviolet (UV) sun rays, a hormonal imbalance,an allergy, stress and more.It quickly soothes the irritation and reduces the redness.Dry, Rough & Itchy Skin can be used it.Fine lines and wrinkles are inevitable with advancing age. You may also develop crow's feet or laugh lines over time.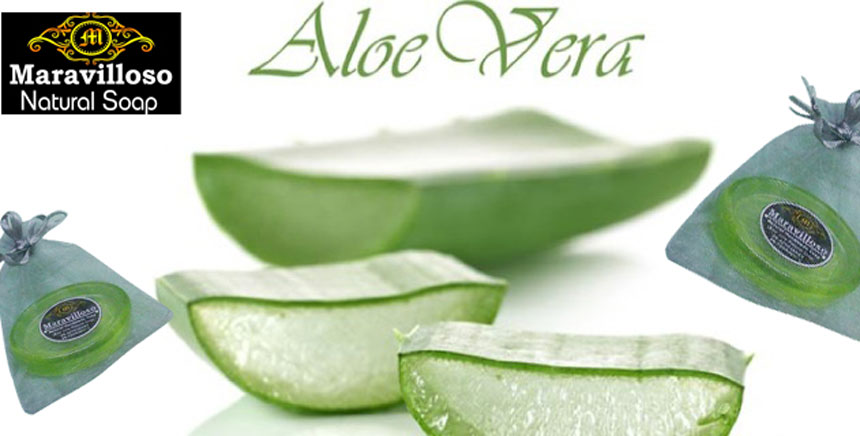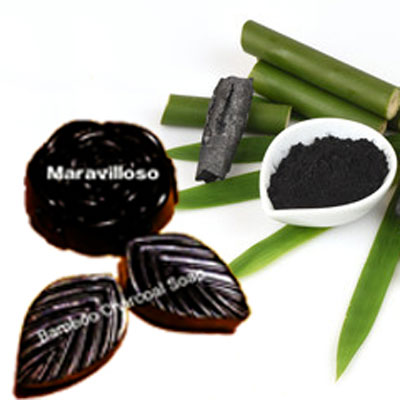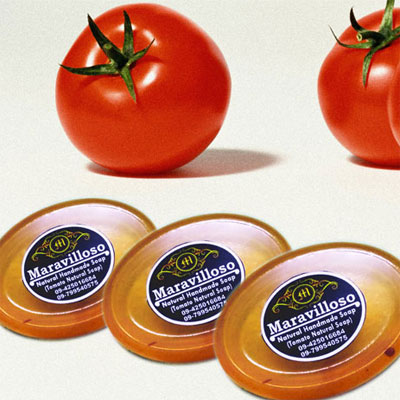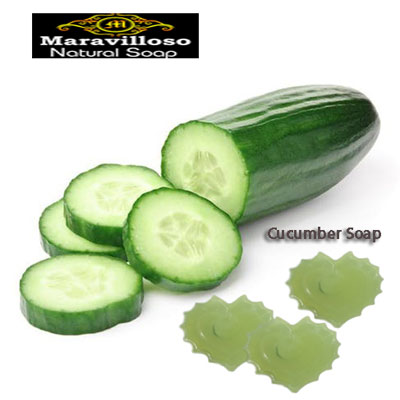 (2) Bamboo Charcoal Soap
Antiviral cleanser that kills viruses on contact
Effective against bacteria and is an antifungal fighter
Highly absorbent to draw out of your pores dirt, debris, toxins, and free radicals
Aids in clearing up skin conditions that if left untreated can cause blemishes and scaring
Because of its ability to absorb impurities, toxins, and removing of free radicals, it makes it a powerful skin cleanser
Detoxifying properties
Absorbs Odors
These are only some of the benefits and advantages you have to beautify and revitalize your face and skin. Puffiness around the eyes are an indication of excess toxin buildup, using Bamboo Charcoal Soap will rid you of that puffy look after only a short period of use. Today, with Bamboo Charcoal soap, you can balance you face's ecological health, purify your skin and cleanse it like never before. Try in your bath or shower today and see the results tomorrow. You'll be amazed at the changes you'll see in the mirror.
(3) Tomato Natural Soap
Tomato contains a high amount of Vitamin C, which is known to brighten skin & prevent fine lines , wrinkles and the signs of aging.It can protect from harsh UV rays & moisturizing effect to the skin. It can be remove dead skin cells. It will help to clear the blemishes, sun burn to improves the complexion & smoothness.
(4)  Cucumber Natural Soap
It is an easy way to get rid of oiliness in skin and leaves you with a glow. It is a cleanser to relive blemishes and acne. Due to ts 95% water content, the skin is intact and well-moisturised.It's useful for skin tan removal , reducing scars , signs of ageing like fine lines, wrinkles and dull skin . It controls the puffiness under the eyes.It helps lighten the skin and relieve it from clogged pores and excessive oil.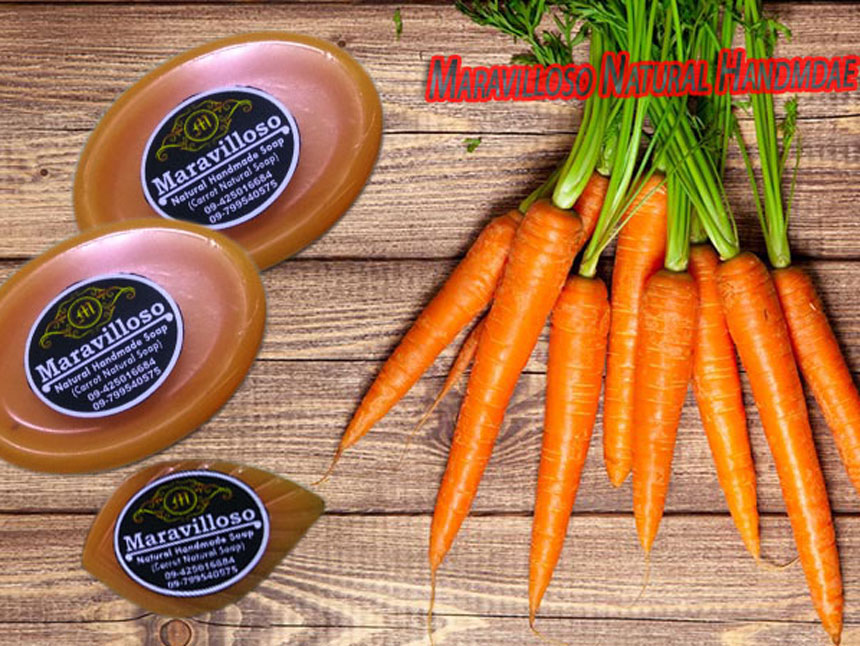 (5) Carrot Natural Soap
This skin benefit of carrot natural soap is the presence of a number of antioxidants and vitamin A,C in it. The antioxidants present in carrots helps in regaining the lost glow of our skin, treats skin blemishes and scars ,prevents from damaging our skin cells and the signs of ageing like wrinkles, pigmentation and uneven skin tone. It is repairing skin tissues and also protects our skin from harmful radiations of the sun. we can use carrot soap daily to moisture for dry skin and  wounds can heal them very quickly.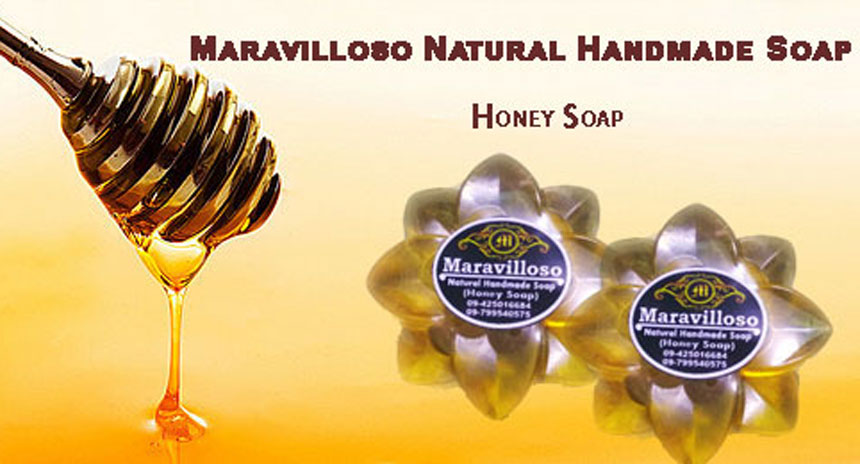 (6)  Honey Soap
Moisturises the skin deeply
 Acts as a Pore Cleanser
Gentle Exfoliator
Lightens Scars
Useful in Sunburn
Fights Acne & Pimples
Reverses age
Adds a natural glow
Hydrates the skin
Helps Reduces Wrinkles
Brightens Skin Complexion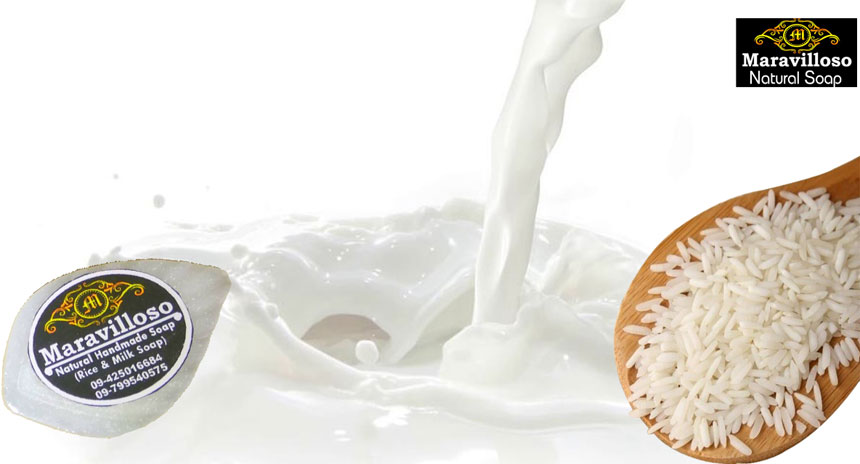 (7)  Rice & Milk Soap
Rice contains a few sun-protecting agents like ferulic acid and allantoin, which convert it into a good natural sunscreen. Being a good anti-inflammatory agent,
(1) soothes sunburns and prevents the skin from sun tan.
(2) a natural remedy to deal with those ghastly-looking eye bags.
(3) help the flaky dead skin cells leave your skin and absorbs all the sebum and clean, smooth and re-energised.
(4) skin lightening remedies and control the shine of the skin.
(5) treat blemishes, fine lines and pimples that leads to ageing.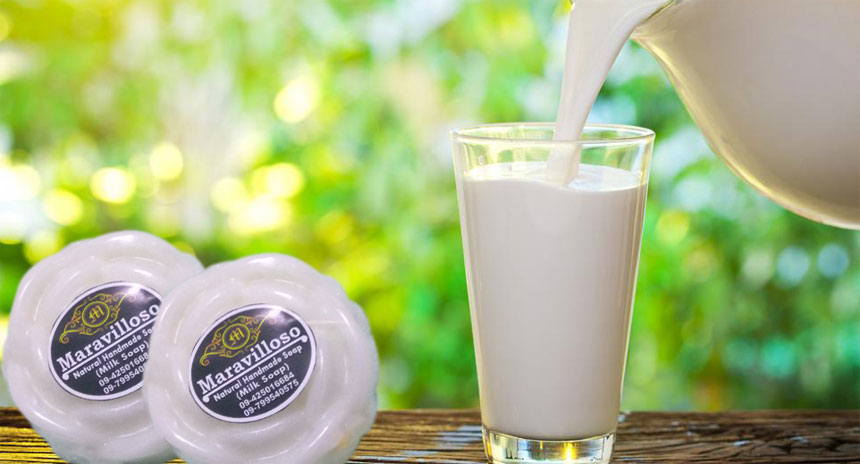 (8) Milk Soap
Raw milk, rich in B-vitamins, alpha hydroxy acids, calcium and other potent antioxidants, has so many skin benefits! It will nourish skin cells from deep within and keep skin moisturized all day.
Vitamin D- For youthful glowing skin. Boosts collagen production. Slows down fine lines and wrinkles. Protects skin from free radicals that cause premature aging. Helps fade dark spots and marks. Reduces acne. Promotes skin elasticity.
Vitamin B6- Necessary for new skin cell formation. Keeps skin moisturized and healthy.
Biotin – For healthy skin. Heals dry, withered skin. Revitalizes dry, cracked skin.
Protein – For tissue repair and growth. Promotes strong wrinkle-free skin.
Vitamin B12 – Heals rough uneven skin. Has skin-lightening properties. Useful for evening out skin discolorations and acne scars.
Lactic Acid – Moisturizes, hydrates and nourishes dry skin. Keeps skin looking youthful by combating free radicals that age skin.
Potassium – Hydrates and moisturizes skin. Solves dry, itchy skin.
Calcium – Makes up the topmost layer of skin. Boosts collagen production. Promotes skin elasticity. Fights free radical activity.
Magnesium – For youthful, radiant skin. Slows down the aging process.
Selenium – Fights free radicals that cause skin aging. Protects skin against sun damage. Helps maintain skin firmness and elasticity, making it look more youthful.
If you've got acneic skin, it will gently exfoliate and gradually cure your acne. For oily skin, use it to draw out excess sebum from within skin pores and to tighten large pores.